I live in Statesboro, Georgia, with my husband Bill. We have three sons, Andy (29), Jonathon (23), and Dane (18).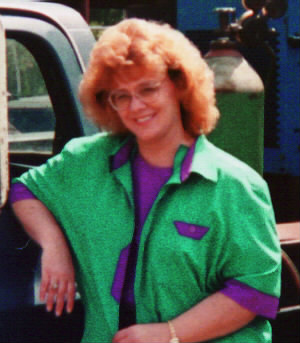 Read about Bill's family tales below . . .
One of my interests is genealogy. I have compiled a family genealogy book for my family (my dad's side) and a book for the DeLoach family. If you're interested in some of my research on the ancestors of the Roy Harper family (including pictures), you can go to my family website. It includes information on several branches including Harper, Younger, Taylor, Keeling, Roby, among others.
The Roy Harper Family genealogy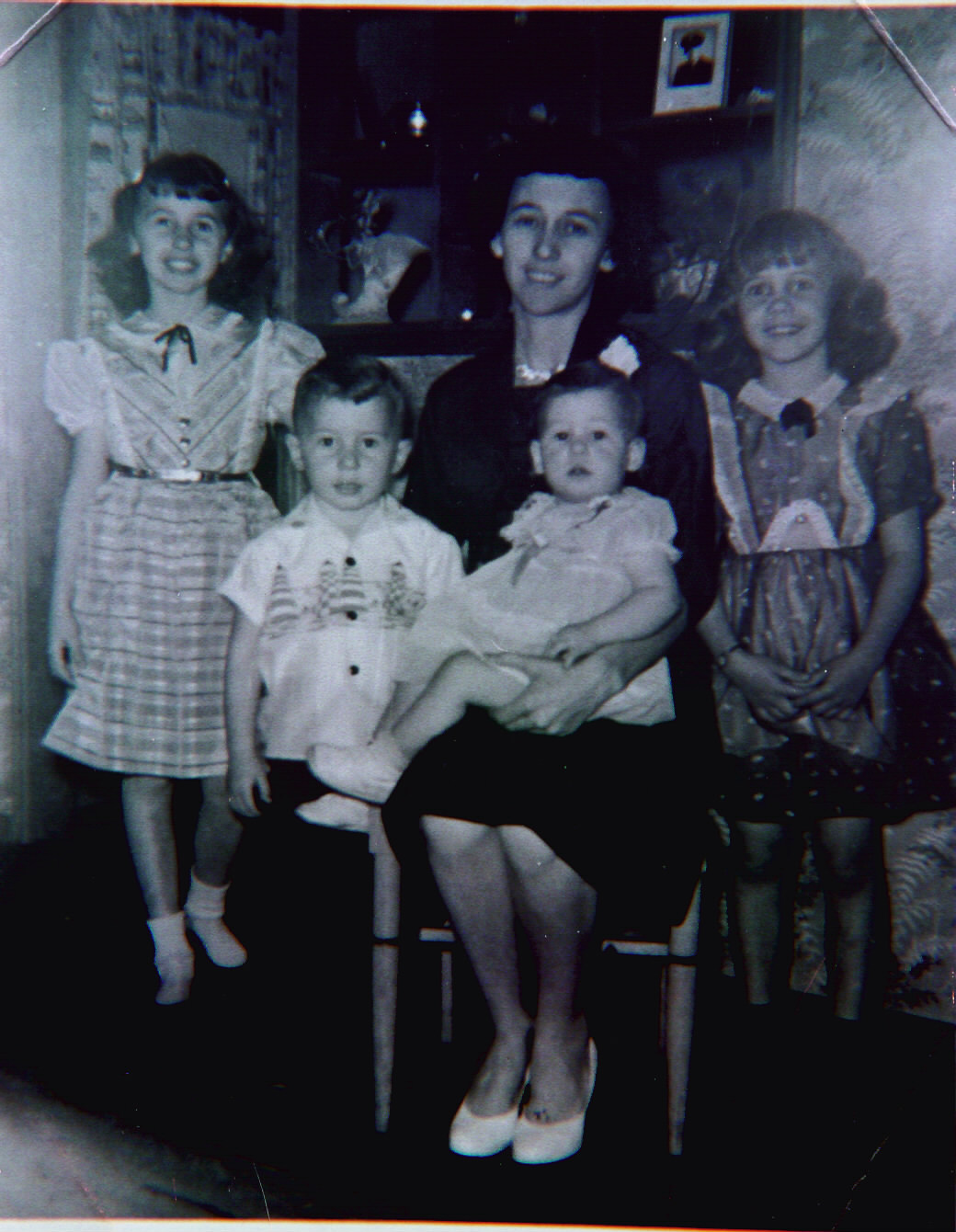 This is a family photo from around 1956, when I was five years old. I'm the smiling one on the right side. Dad was stationed in Japan at the time, but his picture is on the knick-knack shelf behind us. (Left to right - Linda, Mike, Mom with Patti in her lap, Karen)
I told you about my book on my home page - "Thirty-One Years and A Stumble (And Other True Tales)." The other "Tales" are "True Tales of a Southern Family" and are true anecdotes and jokes handed down from one generation of DeLoaches to another. They include stories like
"Smoky Chimneys" - "Cowboys, Hobo-in', and Ridin' the Pines" - and - "An Angel Watchin' Over Me." Go to the "Tales Excerpt" page to read an excerpt entitled "Bit By a Rattlesnake." Hope you enjoy!

Recommendations

A favorite singer/songwriter is Stephen Hinkle. His first CD was "Come" and the first song on the CD, "Come Bless the Lord," was written by my sister Linda Tinker. Stephen's second CD,"Moved to Praise," has come out recently. Linda also wrote the lyrics to several of the songs on Stephen's new CD.

Stephen is very involved in Teen Precept, leading praise and worship. If you'd like to check out his music and listen to some clips, go to the following site.

Linda Tinker has written a wonderful musical play entitled, "Testament" which I have directed and presented to our community twice in the last couple of years. Linda and Stephen Hinkle co-wrote the original music for the play. "Testament" is a powerful play about the people whose lives were impacted by Jesus Christ. Much of the action takes place after His death and before His resurrection. It includes drama, beautiful music, praise and worship, dance, and even humor. The characters include adults and children. It has a powerful climax as the characters learn that Jesus Christ has indeed risen from the dead. If you are interested in this play, contact Linda Tinker for information about purchasing the rights to produce it. Your church or community will be blessed by this anointed production!

Read one of Linda's stories on 2theheart - January 2 archives: